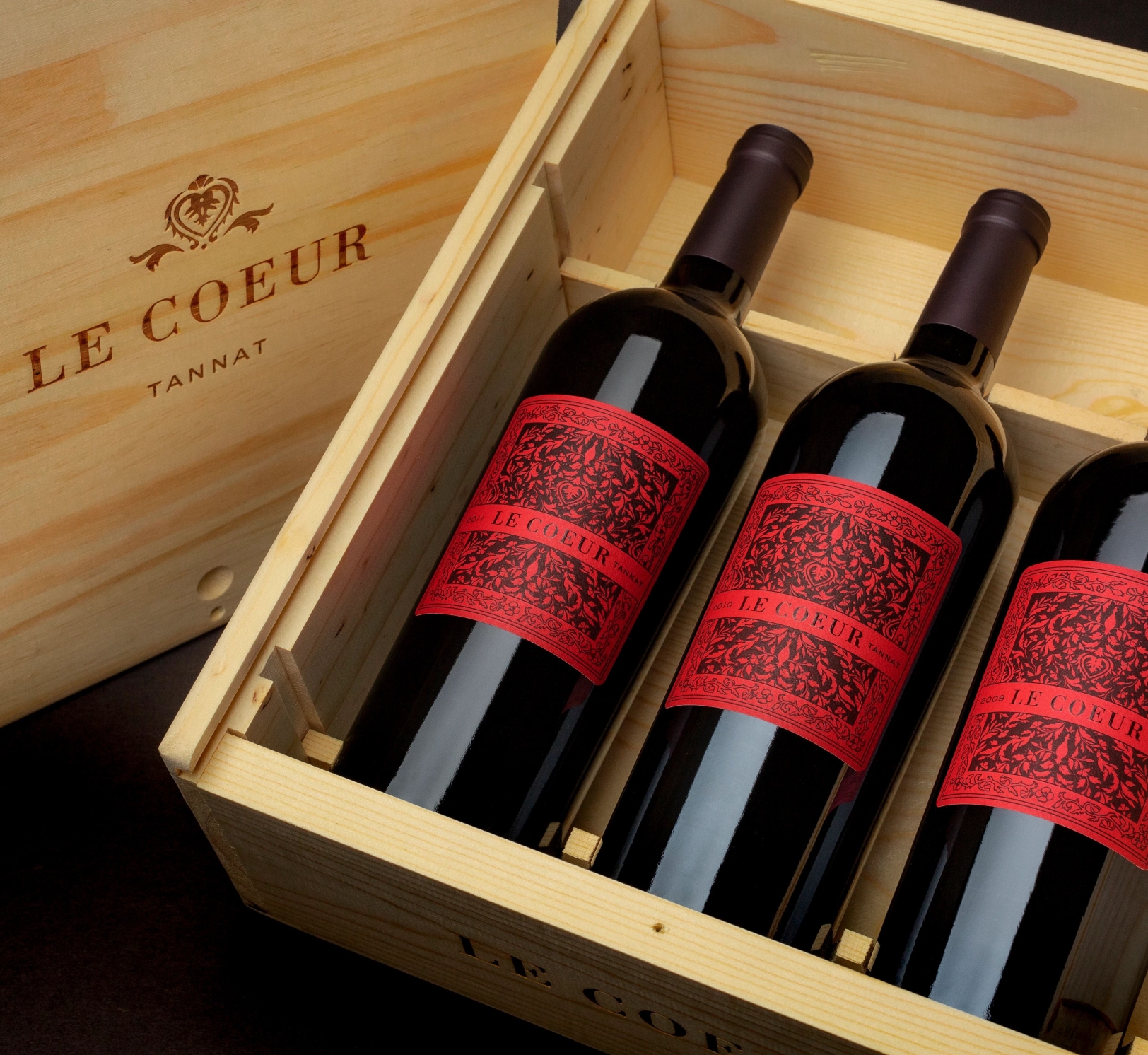 2012 - 2014 Le Coeur Tannat 3-Bottle Set
Alexander Valley, Sonoma County, California
2014 Le Coeur
The 2014 Le Coeur exhibits a vibrant, deep purple core enrobed with fuchsia highlights, indicating its youth and potential for development. On the nose, the wine reveals alluring notes of fresh raspberry, black cherry, pomegranate, wilted violets, rhubarb, tar, and rich baking spice, demonstrating an aromatic elegance that continues to evolve in the glass. A pleasure to drink now, this wine will continue to please as time progresses.
2013 Le Coeur
A penetrating concentration and profundity of ripe fruit character drives forward on the palate, surrounded by chewy tannin, elevated by well-balanced acidity, and softened by a plush and fleshy richness to create a harmonious and enduring finish. Although drinkable now, this wine has yet to reach its apex and as such, will reward many more years of resting in the cellar.
2012 Le Coeur
The 2012 Le Coeur displays an inky and dense purple robe, expressing its intensity and concentration. On the palate, the wine is full-bodied and luxurious, buttressed by plentiful fine-textured tannin and lifted by a streak of fresh acidity, driving a long, vibrant finish. This wine is just entering its drinking window but will reward patient cellaring for years to come.