California
Knights Valley, Sonoma County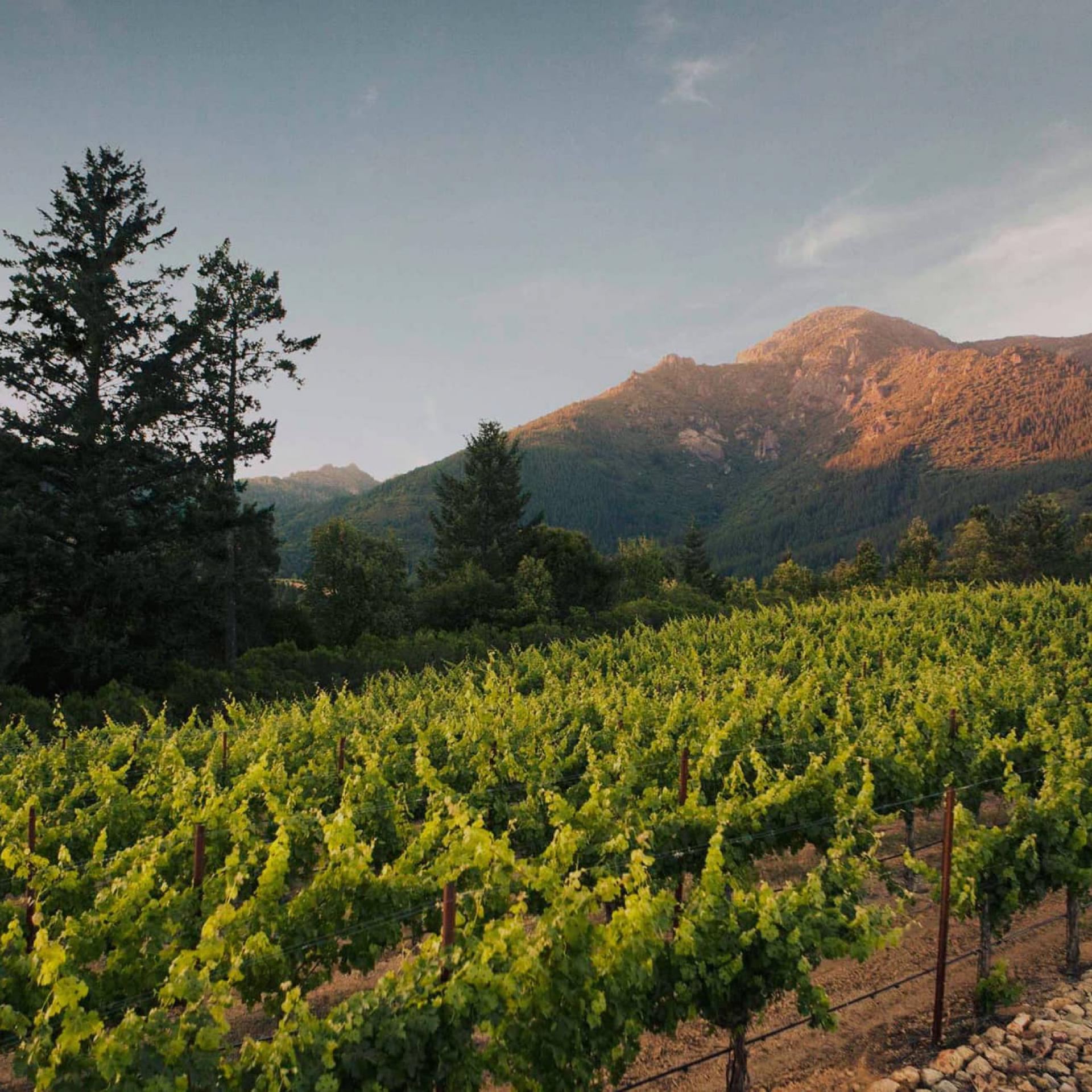 Knights Valley, Sonoma County
Sourced from estate-owned vineyards, Anakota is a collection of single vineyard, single varietal wines that personify the rustic elegance and spirit of rural Sonoma County. Our vineyards highlight two distinct facets of our Knights Valley estate. Both vineyards dart and weave their way around cold mountain streams, thick underbrush, groves of native trees and open fields. They follow the subtle contours of the earth climbing up the southwest-facing hillsides of our property.
Helena Montana Cabernet Sauvignon
Facing southwest at an elevation of 950 feet, the 60-acre Helena Montana vineyard is planted to well-drained white/yellow gravelly loam soils, over hills and benches with inclines of up to 30 degrees. Helena Montana Cabernet is concentrated and powerful, with black and red fruit flavors, spice, muscular tannins, and pronounced minerality.
Helena Dakota Cabernet Sauvignon
This sloping, 12-acre vineyard sits at roughly 750 feet above sea level. It features iron-rich reddish brown silt loam soils, speckled with rocks. Prevailing westerly winds blow over a large pond and continue uphill parallel to the rows of vines. These cooling breezes slow the ripening process creating wines that are both powerful and balanced with generous fruit, expressive aromatics, and graceful tannins.
Le Coeur
Sonoma County, California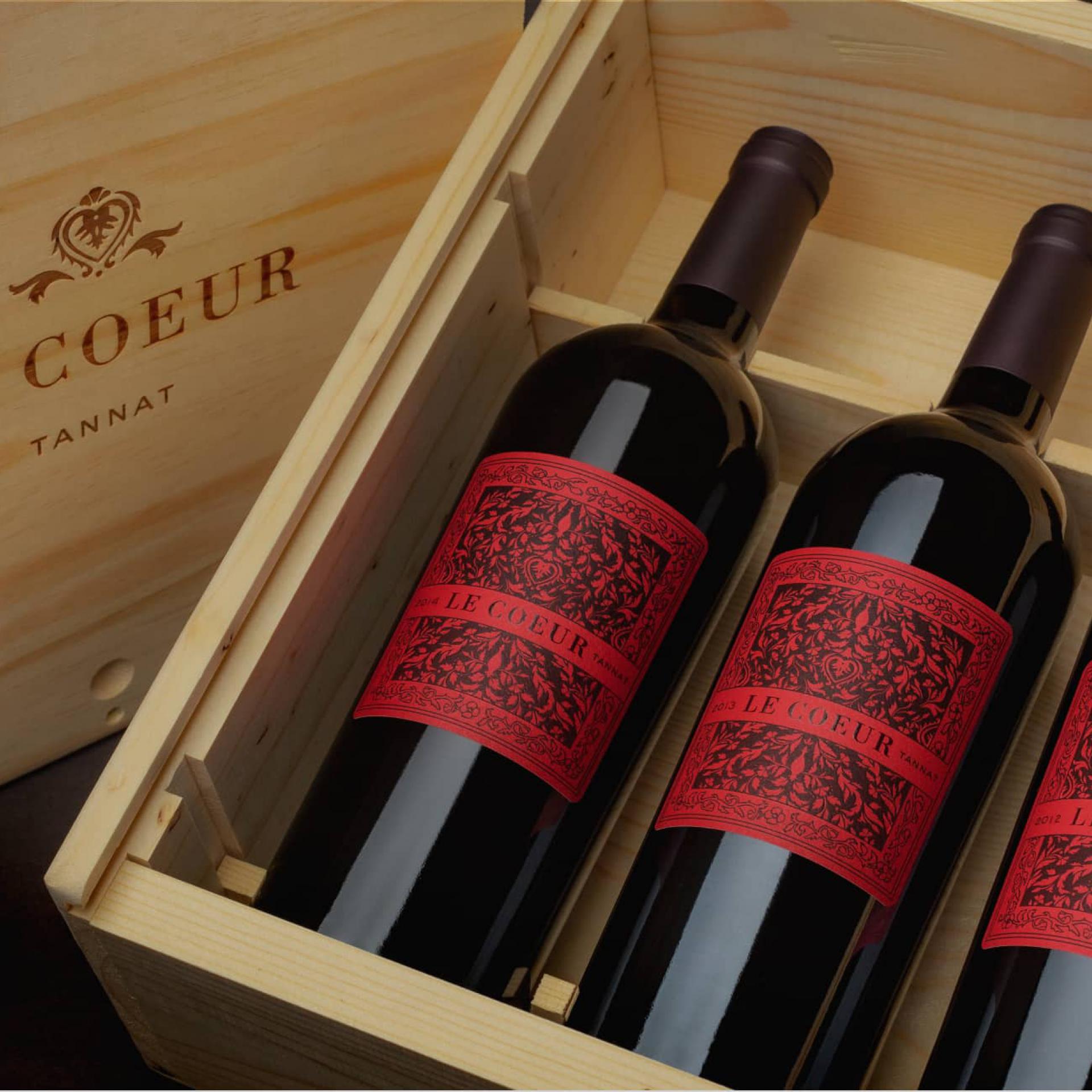 Le Coeur
Sonoma County, California
Le Coeur is French for 'the heart,' a fitting homage to a grape variety that, like Pierre himself, is native to the rugged Gascony country of southwestern France. This robust and inky wine is produced from 100% Tannat, planted high on the slopes of Alexander Valley in Northern Sonoma County. Pierre began cultivating Tannat here once he observed the similarities in this terroir with the foothills of the Pyrenees, where this historic variety flourishes. He strives to showcase the elegance, finesse, and complexity of the Tannat variety with the wines of Le Coeur.
Sonoma County, California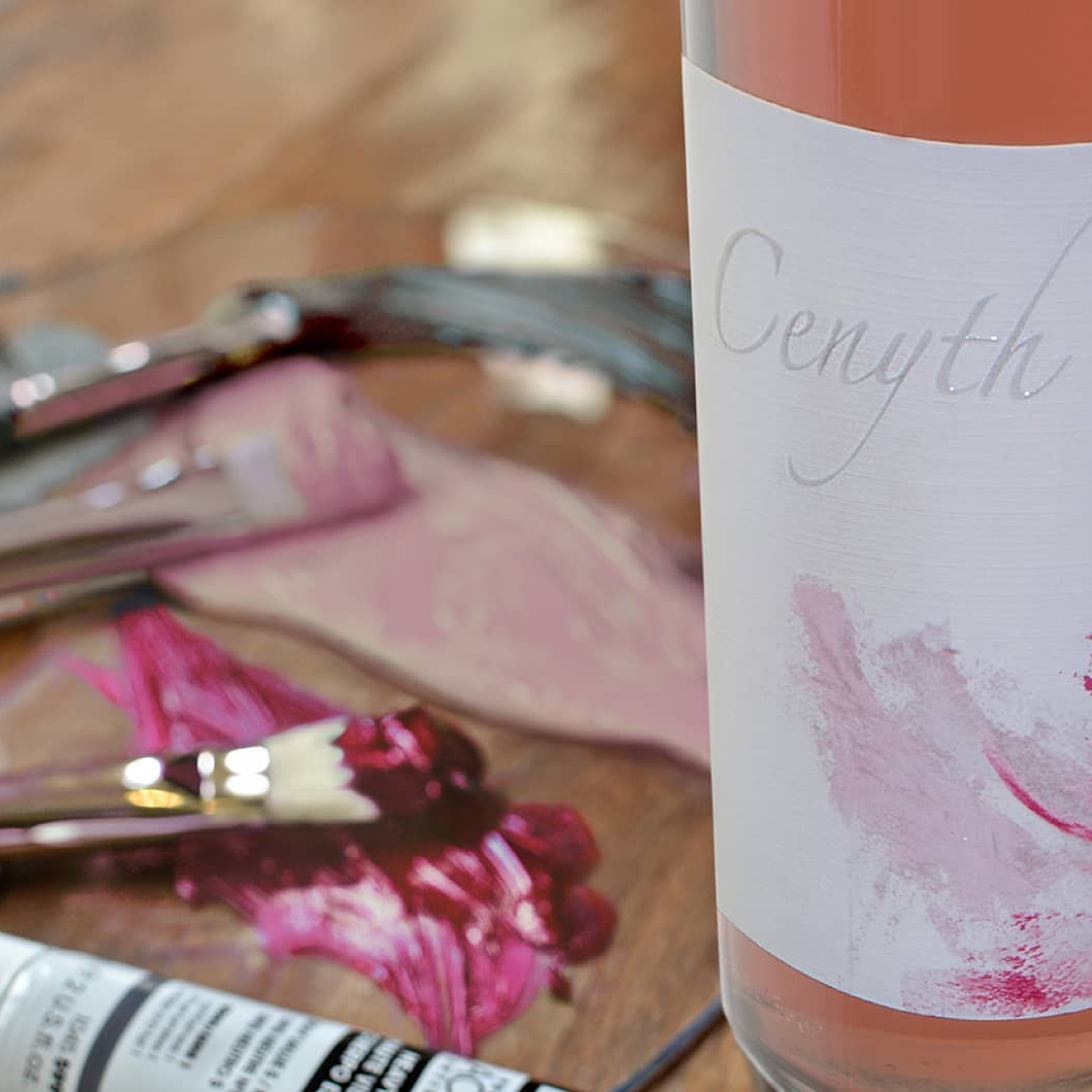 Sonoma County, California
Cenyth wines represent Hélène Seillan's mentorship with her father, world-renowned winemaker Pierre Seillan. Trained in the vineyards of France and drawn to the hills of Sonoma County, Hélène has worked alongside her father since the mid-2000s. Applying the knowledge and techniques she has observed and learned over a lifetime, Hélène crafted the inaugural 2009 vintage of Cenyth.
Rosé of Cabernet Franc
Cenyth Rosé is composed of 100% Cabernet Franc sourced exclusively from the Jackson Park Vineyard in the Bennett Valley AVA in Sonoma County. Mirroring traditional Rosé production in France, the fruit is picked early to preserve bright acidity and fermented at low temperatures in stainless steel tank to produce a fresh and floral Rosé.
France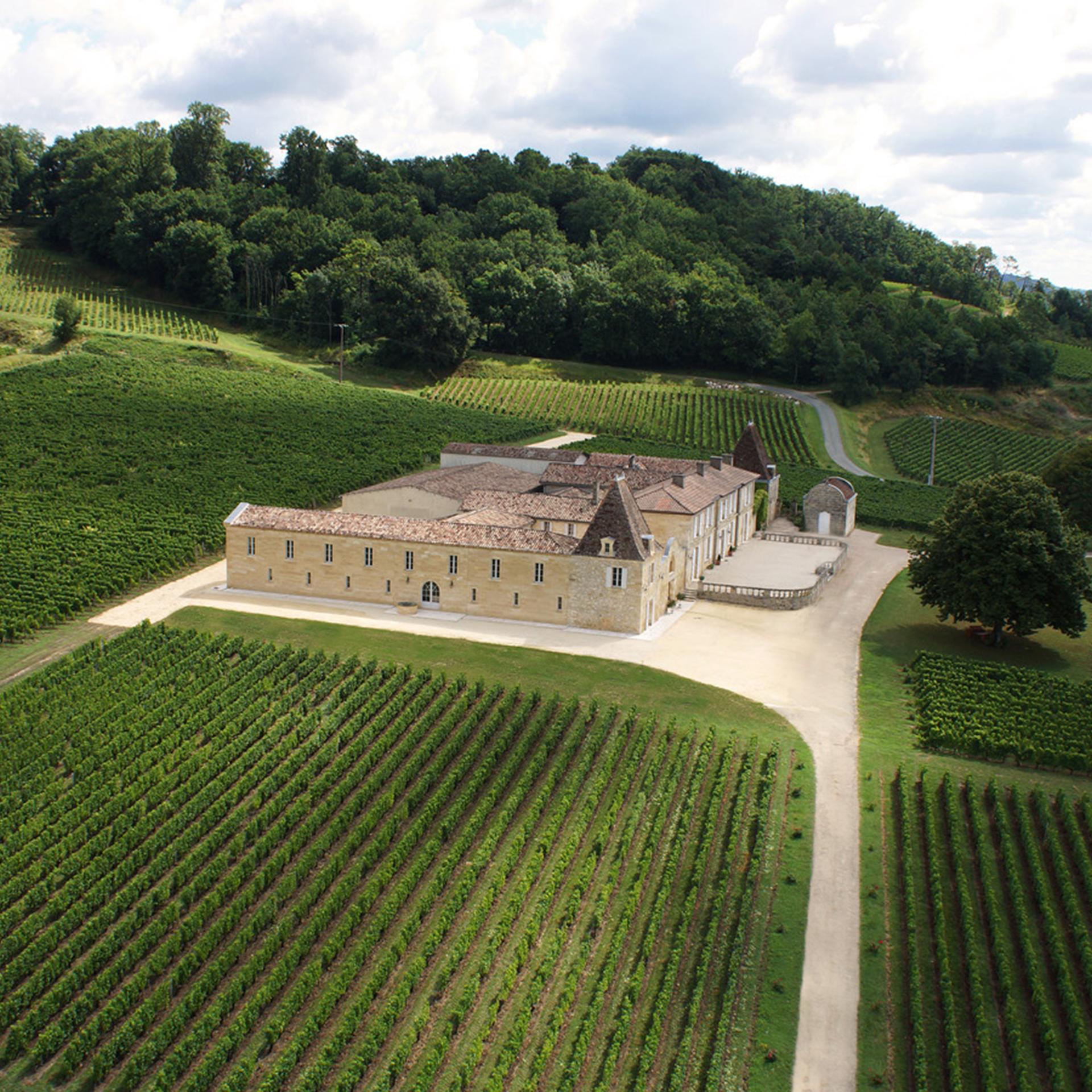 Saint-Émilion, Bordeaux 
Nestled on the Côte de Saint-Émilion with its striking 18th century château, perennially sundrenched vineyards and diverse soils, Château Lassègue sits in a unique position of honoring its heritage while also moving into a new era of winemaking tradition. Guided by renowned Vigneron Pierre Seillan and son, Nicolas, Château Lassègue combines the best of old world and new world to produce extraordinary wines.
Lassègue
Lassègue, the estate's first label, is powerful and complex. The harmony of Merlot and Cabernet Franc is complemented by the structure of Cabernet Sauvignon. With a voluptuous, layered and complex structure, Lassègue shows an accomplished character that reflects the limestone and clay soils of the Côte de Saint-Émilion hillsides. This classic expression of Saint-Émilion offers a dual brightness and sophistication that will evolve in the bottle for many years to come.
Les Cadrans de Lassègue
A blend led by Merlot with a touch of Cabernet Franc, Les Cadrans de Lassègue, the estate's second label, is refined and elegant, a beautiful expression of its fruit. The generous, lifted bouquet of light red fruit, silky texture, and finely integrated tannins makes this the perfect wine to enjoy right away.
Italy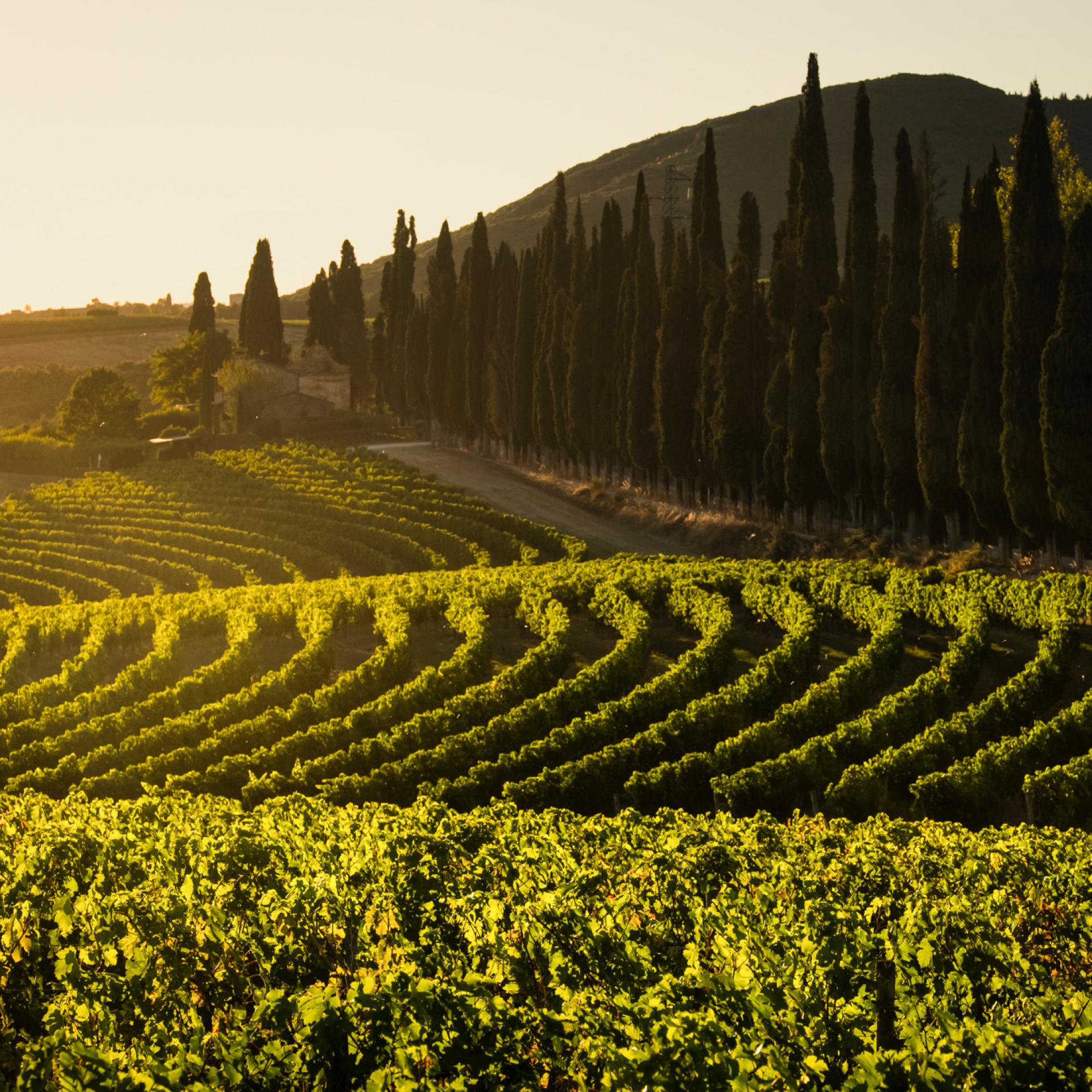 Tuscany, Italy
Tenuta di Arceno is located in the Chianti Classico region of Tuscany, in the southernmost commune of Castelnuovo Berardenga. Bordered by the ancient walled town of San Gusmè, the estate's roots can be traced to the pre-Roman Etruscan civilization. Tenuta di Arceno produces two expressions of wine guided by the diverse terroir of the estate. The collection includes three DOCG wines: Chianti Classico Annata, Chianti Classico Riserva and Chianti Classico Gran Selezione - Strada al Sasso and three IGT Toscana wines based on international varietals: Il Fauno di Arcanum, Valadorna and Arcanum. All six wines are a true reflection of their terroir and Pierre Seillan's micro-cru philosophy.
IGT Collection
Arcanum
Arcanum is the pinnacle of the estate's offerings. Based on Cabernet Franc, Arcanum is built to age remarkably yet is drinkable young, offering aromas of violets, roses and raspberries, with long and delicate spice notes; it is a wine that is seductive yet subtle.
Valadorna
This Merlot-led blend is sourced primarily from the Valadorna and Capraia blocks, which produce the estate's most complex and mineral-based expressions of this variety. The blocks are located within the cooler part of the estate, are naturally irrigated by the stream that undulates through it and feature sandy brown soils and lower yields.
Il Fauno
Il Fauno di Arcanum is a Bordeaux-style blend that embodies the diversity of the estate. Located in the lower southwest section of the estate, the soils possess a significant amount of clay, with good water retention, and produce wines that tend to be more voluptuous and lush. ​
DOCG Collection
Strada al Sasso, Chianti Classico Gran Selezione
Strada al Sasso is our flagship, single vineyard, single block Sangiovese. Planted in 1998, this exceptional micro-cru is located in a windswept corner of our estate. The palate is dense and commanding with dried plums, nutmeg, earth, wet slate, firm acids and fine tannins. While this wine drinks well in its youth, it is built to evolve and improve over the next decade or more.​
Chianti Classico Riserva
Our Chianti Classico Riserva comes from some of the warmer, south-facing blocks at our estate. It is composed almost entirely of Sangiovese and spends one year in small French oak barrels. This is the epitome of modern Chianti with its dark color, pure fruit, balance, power and velvety tannins. The dominant flavors include violets, plums, cherries, orange peel, earth, licorice, cedar, and smoke. ​
Chianti Classico Annata
While our Chianti Classico is unmistakably Tuscan in origin, it offers a level of depth, power, and concentration that is rare for its classification. The fruit—mostly Sangiovese—comes from some of the coolest blocks at our estate, which accounts for the wine's vibrant acidity. The dominant flavors include plums, earth, cherries, licorice, and cedar. ​