February 2023 Shipment
Old World and New World "Micro-Cru"
We are thrilled to include two extraordinary wines from Italy and Sonoma County in your February Vigneron Collection shipment: the 2019 Anakota Helena Montana Cabernet Sauvignon and 2019 Tenuta di Arceno il fauno di Arcanum Toscana IGT.
Toscana, Italy 2019
The 2019 il fauno di Arcanum is an elegant wine with a strong backbone. In 2019, warm days and cold nights ushered in a near-perfect harvest in Tuscany. Abetted by clay-enriched soil with good water retention, the grapes ripened to an optimal state. This beautifully layered Bordeaux-style blend, which embodies the estate's diversity, can be savored for many years to come.
Knights Valley, Sonoma County 2019
A vintage marked from the outset by plentiful winter rainfall, 2019 began with our soils holding abundant moisture, and well equipped for the Knights Valley growing season. Cabernet Sauvignon thrives in the Helena Montana vineyard due to a special combination of firm, dense, gravelly soils that drain extremely well, and a unique geography providing generous warmth and sunshine. The resulting wines are consistently powerful and concentrated, with bright red & black fruit flavors, spice, minerals, and muscular tannins. The 2019 vintage of Anakota Helena Montana Cabernet Sauvignon is robust, racy, and aromatic, showing complex layers of ripe red and black cherry, dried herbes de Provence, and subtle hints of toasted clove, cinnamon, and nutmeg.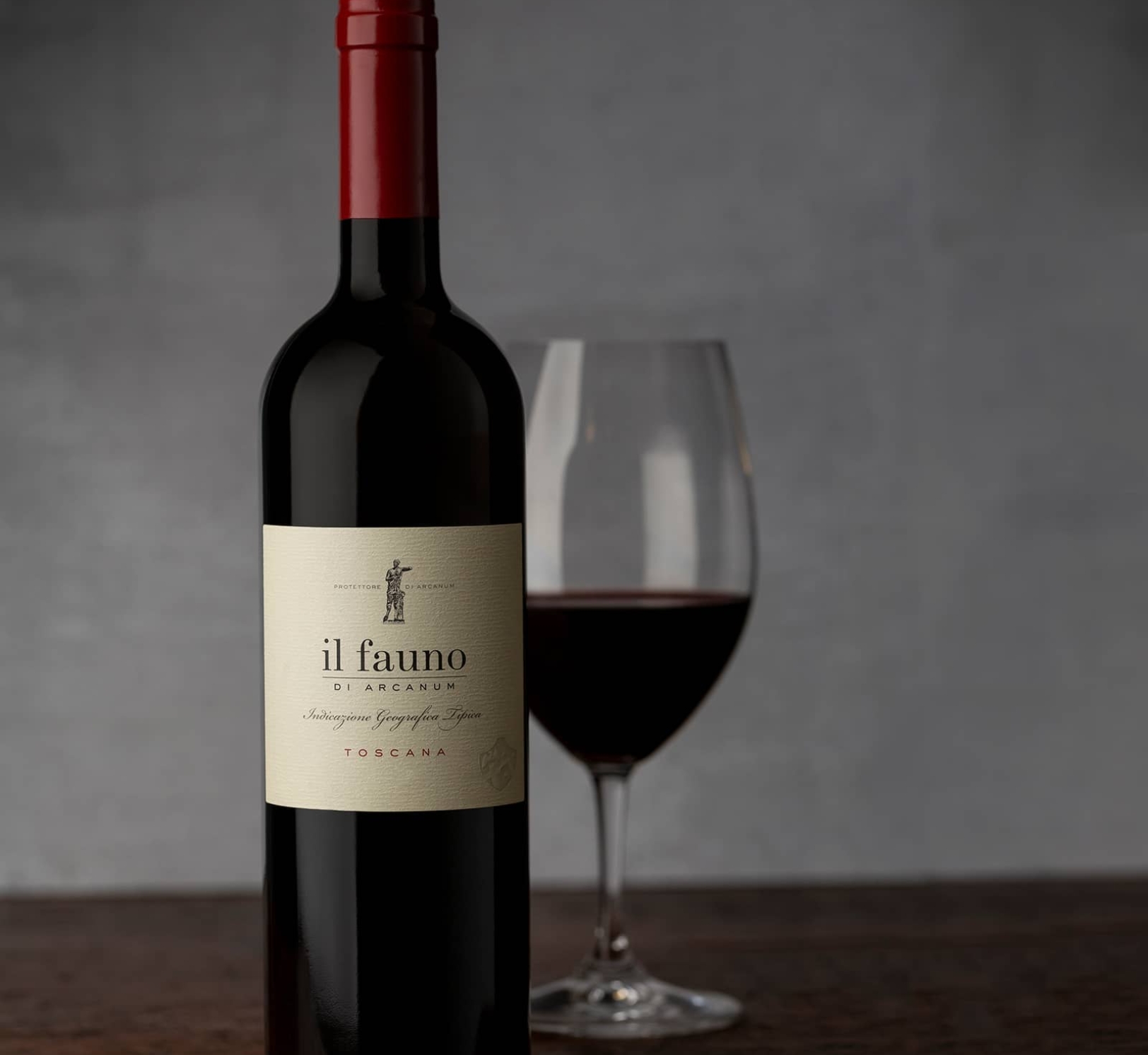 2019
Tenuta di Arceno Il Fauno di Arcanum Toscana IGT
Tuscany, Italy
43% Merlot, 32% Cabernet Franc, 20% Cabernet Sauvignon, 5% Petit Verdot
Aged 10-12 months in French oak
"Blackberry, fresh rosemary and basil with some hot-stone undertones. Medium-to full-bodied with currants, fresh earth and hints of chocolate. Lovely texture to this. Give it three or four years to come together, but already tight knit and nicely constructed…"
93 POINTS – JamesSuckling.com, James Suckling, February 2022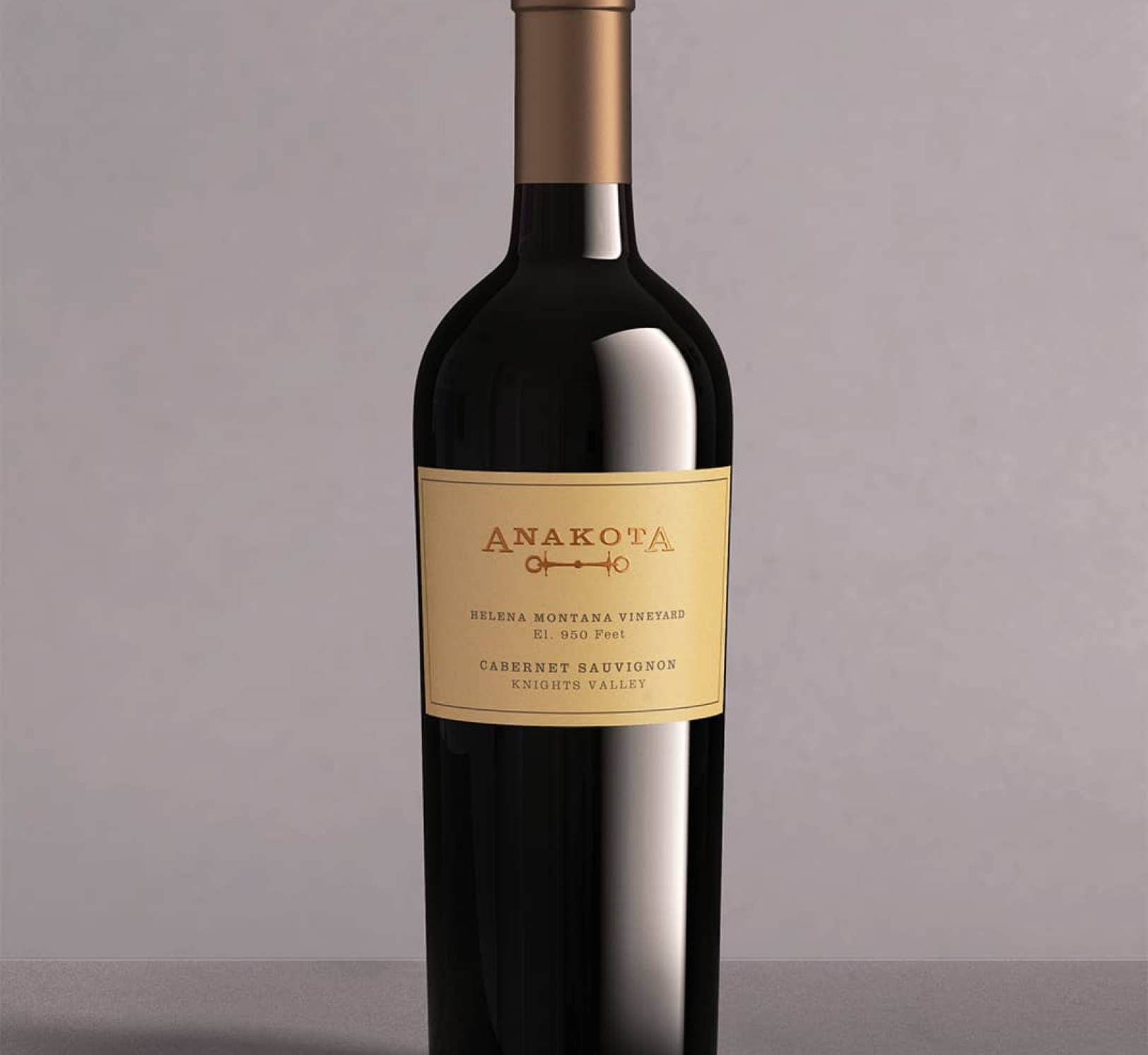 2019
Anakota Helena Montana Cabernet Sauvignon
Knights Valley, Sonoma County, California
100% Cabernet Sauvignon
13 months in 90% new French oak barrels
"Incredibly spicy and aromatic with pumice and cloves. Pops out of the glass. Cedar, too. Full-bodied with soft, polished tannins adding tension and creaminess. Long and beautiful. All about class and breeding..."
99 Points – James Suckling, JamesSuckling.com, March 2022
Ranked #6 in Top 100 Wines of the USA 2022 by James Suckling